A car radio is often the primary source of entertainment for motorists. According to Statista, 52% of drivers listen to the radio while in the car, 15% prefer listening to their playlists, and 12% use streaming services. This shows how important a car radio is. Modern car manufacturers are taking your entertainment a notch higher by installing Dab car radios.
In fact, many new car models are advertised as 'come with a Dab radio' as more drivers now prefer vehicles equipped with this feature. Conversely, most old car models are likely to transmit FM/AM signals and may need upgrades. If you're one of them, you can still convert your car stereo into a Dab radio. Here are ways of doing it.
What is DAB Radio?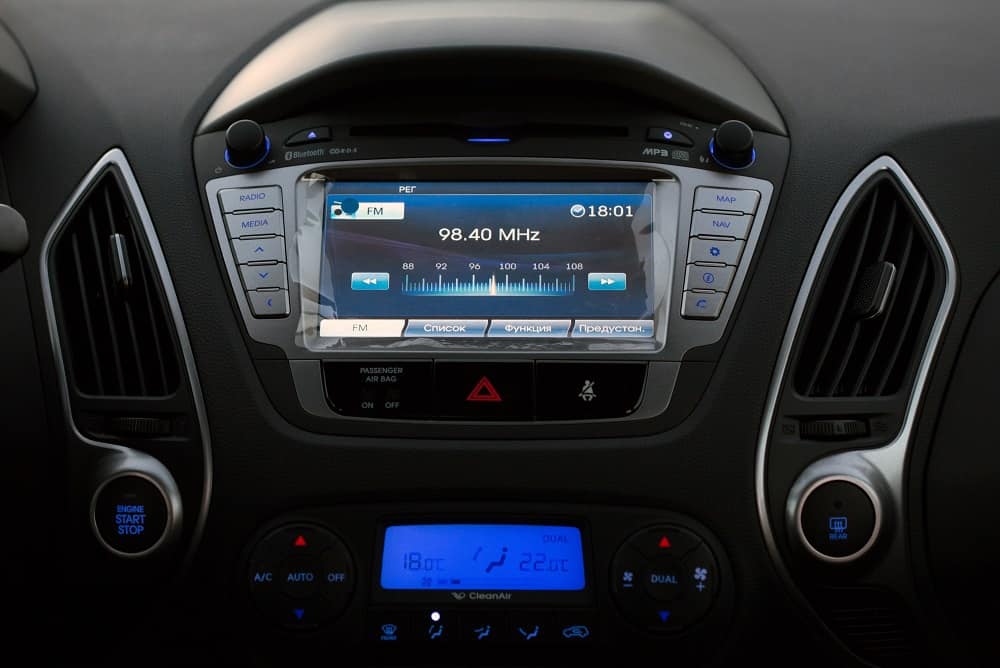 DAB is an acronym for Digital Audio Broadcasting, a radio transmission system that provides better sound quality and reception than the traditional FM radio. Its digital transmission contains more information and channel choice than AM/FM transmissions allowing listeners to tune into any channel worldwide.
And unlike FM transmissions which are often prone to interference, Dab signals will keep going until the signal is too weak to broadcast quality sound. Here are more advantages of Dab radios:
Less susceptible to interference
Can record live radio, pause, and rewind
It's easy to find many channels
They have more features that enable manufacturers to
You don't need manual searches to find new radio channels
Rids off geographical restrictions as you can tune into radio channels for the UK and abroad
How to Upgrade Car Stereos to Dab Radios
The first step is to verify if your model has a Dab radio. If your radio can access a vast range of channels without scanning manually to find them, then your vehicle has a Dab digital radio.
Conversely, if you must scan the channels manually or only choose between AM and FM radio frequencies, you have an analog radio and need to upgrade it. There are four ways of doing it:
Use a DAB Car Radio Adaptor
It is the simplest method of upgrading traditional car radios as you don't need to modify the interior. Purchase a plug-in-and-play Dab radio adaptor, fit it in the control unit and attach an aerial to the windscreen.
The devices transit Dab signals via antennas and convert them to FM, which your car radio picks up. Not only do Dab radio adaptors provide a higher quality of Dab signals, but they also offer other benefits like hands-free calling, Spotify control, Bluetooth connectivity, and voice assistance.
However, Dab radio adaptors are more likely to lose radio signals than sophisticated solutions. As such, if looking for a lasting solution, it's best to consider the following two options.
Use a Digital Radio Conversion Kit
This method uses the same technology as the plug-and-play Dab adaptor, but it comes with a visible antenna, and the installation process is a little more complicated. You may need to hire a professional to install the kit. There are two types of digital conversion kits:
Fully integrated kit: This type is ideal for motorists who convert traditional radios without modifying the interior. This means you still use the existing car radio display to control the Dab radio.
Semi-integrated kit: It's pretty similar to a fully integrated kit, except that you don't use the car's existing controls to fine-tune the Dab radio. Instead, the kit comes with a wireless remote for controlling the radio.
Whereas full-integrated kits are suitable for cars with steering wheel controls, semi-integrated kits can be added to any car.
Add a Dab Car Aerial to the Radio Set
This option comes in handy if you have decided to replace the traditional car radio with a new Dab car radio. The replacement digital car radios come with stick-on aerials, which are easy to stick to the inside of a windscreen.
Such aerials work best in areas with solid Dab signals, but it's best to mount them on the car roof or buy roof-mounted aerials. The latter option is less expensive, and it comes with a magnetic mount. Magnetic aerials are easy to install as the small cables are routed through the boot opening or door. What's more, the aerials remain sturdy even at speeds of up to 80mph.
Use a Smartphone
If you're not ready to take the plunge, you can use your smartphone too to transmit Dab radio signals. This method works best for cars offering smartphone mirroring, a feature that allows you to connect a car stereo through an app. Vehicles that don't have this feature can also connect via USB, Bluetooth, or aux-in cable.
Wrap Up
You don't have to be stuck with an old car stereo transmitting AM/FM signals. With a Dab car radio adaptor, digital aerial conversion kit, Dab, or a smartphone, you can upgrade your car stereo to a Dab radio.